SINGAPORE, 19 September 2023 – Chocolate enthusiasts and fans of the renowned YouTuber Mr. Beast have a reason to rejoice! The much-anticipated Feastables chocolate brand is making its grand entry into the Singapore market in 2024. This exciting opportunity is brought to you by Mamabox, the appointed exclusive distributor for Feastables in Singapore.
Feastables is not just a brand; it's a movement. It encapsulates the essence of gamified experiences, mirroring the electrifying fan engagements, thrilling games, and awe-inspiring spectacles that MrBeast is celebrated for online. "We are thrilled to bring Feastables to Singapore. The combination of Mr. Beast's vision and Mamabox's distribution expertise is set to create a chocolate revolution in the country. Get ready, Singapore, for a chocolate experience like no other!" said Eugene Ong, CEO.
Singaporeans can look forward to the official launch of Feastables in 2024. Stay tuned for more updates and get ready to indulge in a chocolate experience that promises to be truly beastly!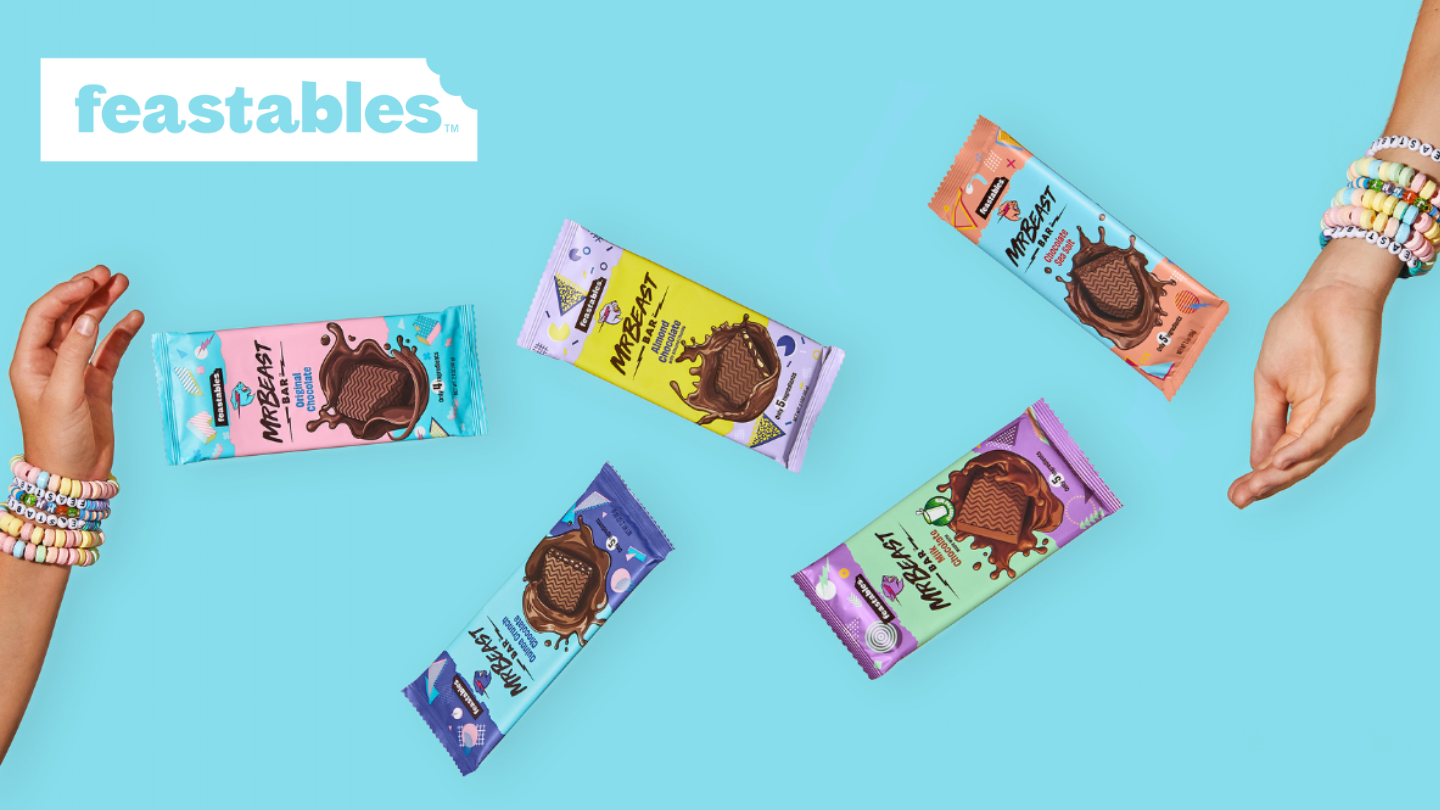 About Feastables
Feastables is a mission-driven snacking brand founded by YouTuber, Jimmy Donaldson, a.k.a. MrBreast. Founded by the largest digital creator on the planet, Feastables is rooted in gamified experiences that bring joy and FUN to its community. Consumers can expect to see a series of once-in-a-lifetime sweepstakes drops, digital experiences and more.
Feastables will bring consumers great tasting snacks with high-quality ingredients for the mass market-starting with The MrBeast Bar. Feastables works with the Rainforest Alliance to sustainably source their cacao and support their mission to create a sustainable future for people and nature, and the brand will ongoingly support Beast Philanthropy with food and cash donations to continue to address food insecurity.
About Mr. Beast – The Visionary Behind Feastables
Mr. Beast is a YouTube sensation known for his extravagant stunts, philanthropic endeavors, and captivating challenges. With a YouTube subscriber base of more than 180 Million, Mr. Beast has become a household name, synonymous with entertainment and generosity. Feastables is his latest venture, combining his love for food with his knack for creating buzzworthy content. The brand mirrors his larger-than-life persona, promising quality, excitement, and a touch of the unexpected.
About Mamabox Corporation Pte Ltd
Mamabox Corporation Pte Ltd is a distribution technology company that focuses on Total Commerce. From their Direct-To-Consumer (D2C) model, Mamabox partners with various established and emerging brand owners to distribute products, services, and information through our Online to Offline (O2O) and B2B2C strategies across all major online marketplaces, social commerce, Mamabox vending machines, general & modern trades, and retailers.  The Company also provides e-commerce and social commerce solutions, vending machine solutions and digital marketing solutions as part of our Total Commerce. Mamabox is the perfect partner for Feastables' debut in the region. Their commitment to customer satisfaction and their extensive distribution network ensures that Feastables will be available to every chocolate lover in Singapore.
This Press Release has also been published on VRITIMES